NCHU GLORIA Focus on『 New Agriculture』
Promoting academia-industry collaboration, recruiting alliance members at home and abroad and providing services, and expansion of overseas liaison offices and international market.
"Create new cooperation model for mutual benefit and win-win situation, and establish a best club of academia-industry-research collaboration."
National Chung Hsing University is the oldest research-oriented comprehensive university in Taiwan. It is located in the Greater Taichung area, adjacent to Taichung, Changhua County, Nantou County and Central Taiwan Science Park, Taichung Industrial Park and Precision Machinery Innovation Technology Park. It is closely related to the industry and has long been committed to the promotion of research and development and academia-industry cooperation, making it an indispensable role in the process of economic construction and industrial development in the central region.
The purpose of the alliance is to integrate the research and development of kinetic energy and facilities of the National Chung Hsing University, and to promote the achievements of Taiwan's agricultural biotechnology, smart machinery and biomedical materials through the clustered effect of the alliance and the energy of industries and research institutions in the central region. "As an accelerator for the development of international manufacturers, the technology, capabilities and products are exported to the world by integrating the power of industries".
Goals of NCHU GLORIA:
1.Create New Companies and Businesses
2.Industry-University Cooperation
3.Technology Transfers
4.Recruit Alliance Members
5.Cultivation of International Talents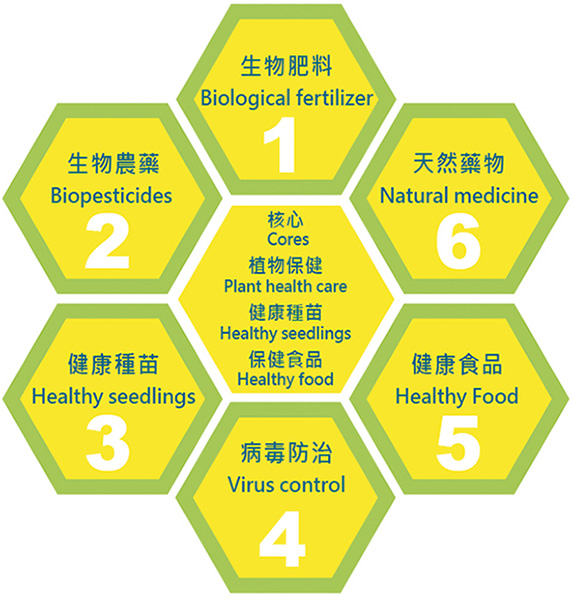 Core Competency in Agricultual R&D
The Services of GLORIA: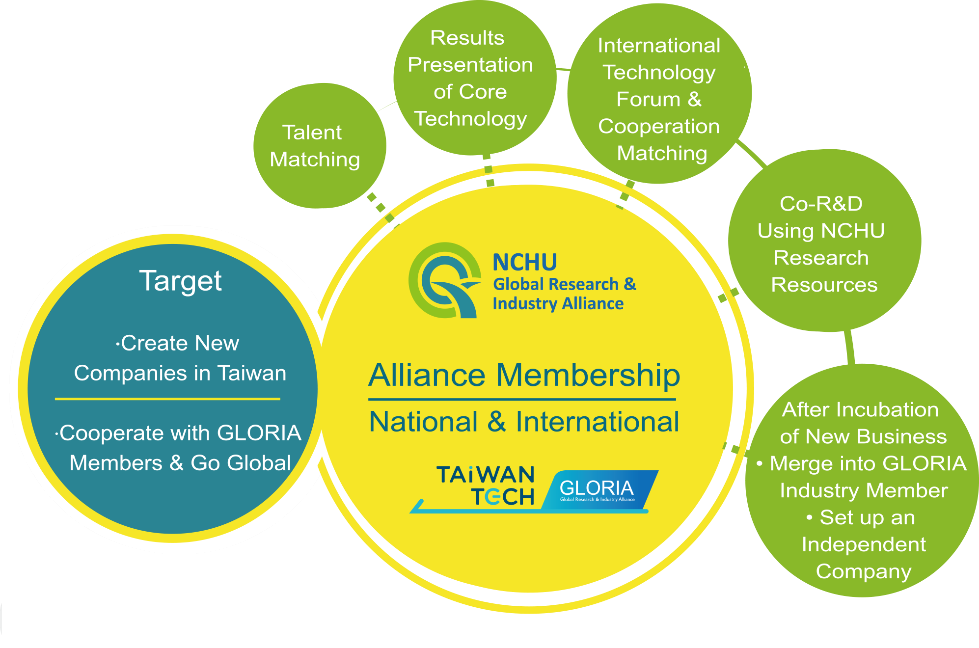 GLORIA is rooted in Taiwan, but has global ambitions. We wish to create a powerful industry-academic cooperation ecosystem based on the agri-biotechnology proud by NCHU.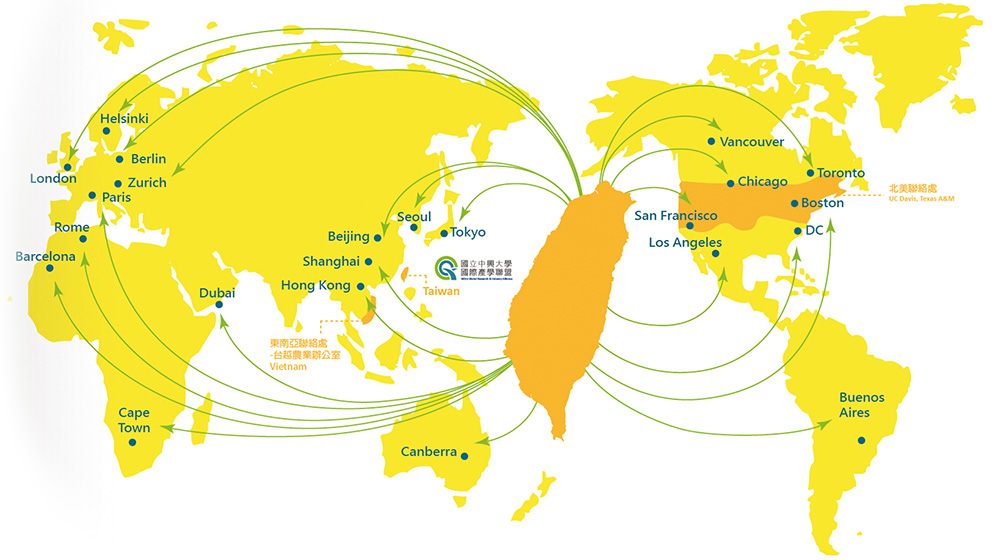 Two types of Alliance memberships are available subject to different membership rights and benefits:
Regular domestic member:


annual fee 200,000 NTD.

International member:


annual fee 30,000 US Dollars or 1,000,000 NTD.